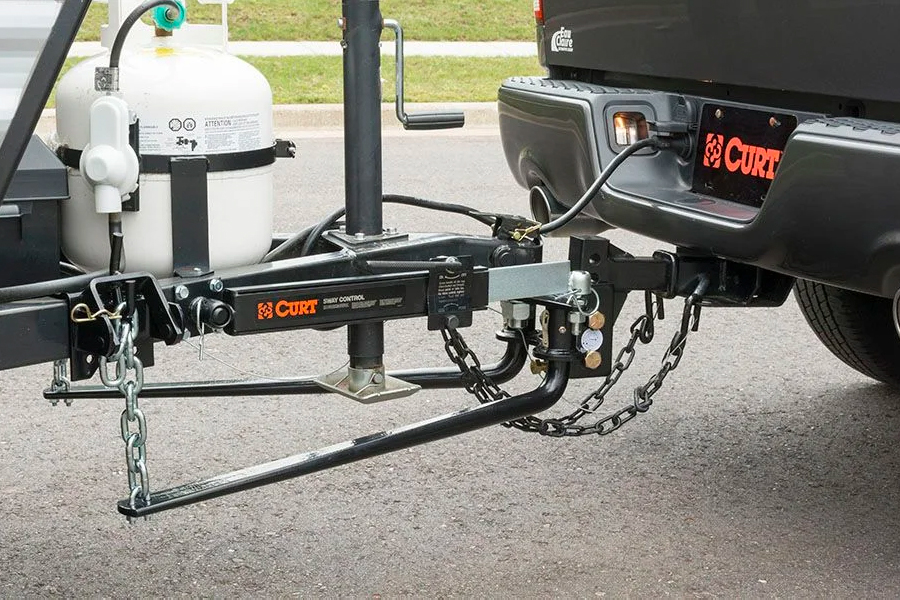 How Do You Know If You Need A Weight Distribution Hitch?
A weight distribution hitch should be used any time the trailer weighs more than 50% of the vehicle weight.
Why Do You Need a Weight Distribution Hitch?
Otherwise the tongue weight would be excessive at the point where it connects to the back of your vehicle. The TW or "Tongue Weight" is the force/weight of the trailer's hitch pushing down on your vehicle's tow hitch. This lowers the front end of your trailer and the rear of your car or truck, with the front end of your truck raised up.
4 Disadvantages to NOT having a Weight Distribution Hitch:
1. Sloppy Steering
Without one, the raising of the front of your truck – with all that extra weight pushing down on your rear bumper area – often makes your steering sloppy as the front axle now has less weight on it.
2. Increased Stopping Distance
Without it, the stopping distance is increased – much of the braking power of any vehicle comes from the front tires/front axle; take weight off it and you're asking for trouble.
3. Decreased Traction
Another disadvantage of NOT having a weight distribution hitch is less traction, which only makes sense if the front of your truck is not contacting the road very well.
4. Increased Trailer Sway
With the bulk of the weight of the trailer and vehicle weight concentrated on the hitch ball area, the rear of the trailer – much like the front of your truck – has less weight and traction on it, making it prone to fish-tail.
How Do Weight Distribution Hitches Work?
They add spring bars to the hitch system to apply leverage between the tow vehicle and the trailer. What is does is spreads out the tongue weight force to all the axles of both the trailer and the tow vehicle. This makes the trailer and your truck level; you won't have that awkward-looking "V" shape to the hitch connection area – where in the profile view of your setup the hitch is at the bottom of the "V." Performance is greatly increased as well as the safety.
This is why fifth wheel hitches are inherently better; the trailer weight is concentrated in the center of the truckbed, between the cab of the truck and its rear axle. But fifth wheels are for heavier trailer loads – not the conventional hitch and ball systems for lighter trailers.
How To Get The Right Sized One
Personally, I would just ask a qualified person – such as a reputable RV dealer or similarly qualified person who works with hitches of all sorts on a regular basis.
But the following are a few guidelines to keep in mind:
A weight distribution hitch will have two weight ratings: GTW (Gross Trailer Weight) and tongue weight (TW). The GTW capacity of the weight distribution hitch system must exceed or equal the loaded weight of the trailer. The TW rating listed on weight distributing hitches refers to trailer tongue weight plus the vehicle cargo weight behind the rear axle. So you can't forget to add the weight you will have inside your trailer to get your TW – don't just figure the empty weight of your trailer.
How do you get the GTW?
The best and most reliable way is to put everything in your trailer that you will be actually towing, and drive it onto a vehicle scale.
How do you get the TW?
For smaller trailers, you can just weigh the tongue on a bathroom scale with the trailer loaded. But a quick rule of thumb is that your TW is usually equal to 10 to 15 percent of your GTW.
The Hidden Danger of a Weight Distribution Hitch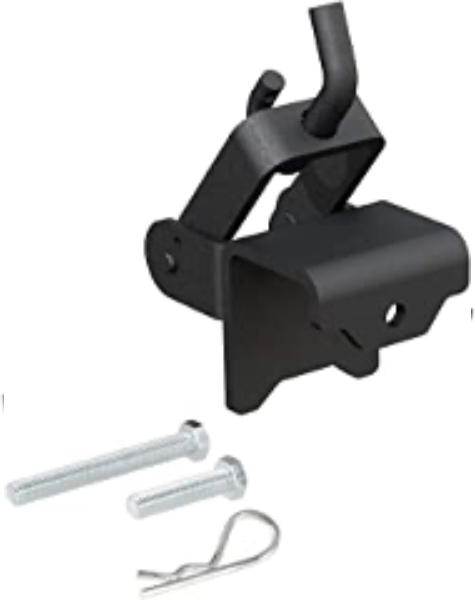 If you're a driver of a bumper pull trailer, you've probably heard about the hidden danger of a weight distribution hitch. A wrong installation could lead to swaying and unsteady handling of your trailer. A poor rating could lead to an unnecessarily expensive fishtail trailer. And you're probably wondering: What's the hidden danger of a weight distribution hitch? It's actually pretty simple.
Fishtailing trailer
The fishtailing motion of a travel trailer is caused by external forces that set the mass of the trailer in a lateral motion. The trailer's wheels are the pivot points for this motion. The result is a sideways seesaw motion. All conventionally hitched travel trailers sway slightly in response to external forces such as crosswinds or the bow wave of an overtaking 18-wheeler. But a poorly balanced or set-up trailer can continue to sway long after the unstable force has passed. This could lead to the loss of control and the vehicle flipping over.
The big weakness in a weight distribution hitch is the tow behind trailer. A tow behind trailer can easily steer the tow vehicle, causing oscillations in the suspension system that are both dangerous and unpredictable. However, it is possible to control fishtailing by avoiding sudden accelerations on straight roads or hitting the trailer brakes. These situations are the two most common causes of a fishtail.
The sway caused by the weight distribution of a trailer can be minimized with sensitive brakes and a longer bar on the trailer. Also, the tow point should be located at the center of mass of the tow vehicle. A weight distribution hit caused by a fishtailing trailer may be the most common type of collision. You should consider these factors if you own a fishtailing trailer.
Weight distribution hitches have one of the biggest hidden dangers in a fishtailing trailer. Typically, manufacturers recommend that the hitch and tow vehicle be balanced. The proper weight distribution hitch should be between 10% and 12% of the trailer's weight. Otherwise, the trailer can sway and tip due to excessive weight at the back. So, if you're unsure of how to make sure your weight distribution hitch and trailer are balanced, consult a fishtailing trailer or boat's manufacturer for more information.
How to Choose a 12000 Lb Weight Distribution Hitch With Sway Control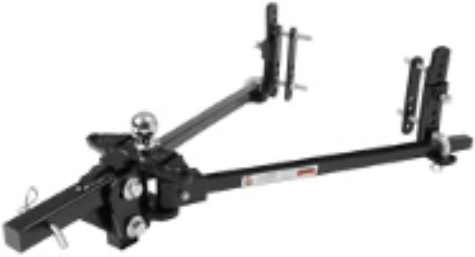 A weight distribution hitch is a vehicle attachment that distributes the weight evenly throughout the trailer. Most hitches are designed for a total weight capacity of 12000 pounds, but there is a hidden weight of about 1,200 pounds on the tongue. If you don't account for this, you could end up with extra bouncing, making the hitch useless. To avoid this, make sure to buy a hitch with a sway control.
The weight distribution hitch should come with a lock that prevents it from moving. Most thieves won't bother to try to pry open a weight distribution hitch because it is so difficult to remove. A lock is a great option, as a stolen trailer is significantly more expensive than the weight distribution hitch. Some people rely on the help of their RV dealer when installing a hitch, but this is not always necessary. In fact, the lack of knowledge on the Internet and the RV dealer salesmen is one of the reasons that we created Camp Addict.
Reese is another quality name in weight distribution hitches. The company was founded in 1952, and today is one of the most recognized brands in the heavy-duty towing market. Its innovative designs and unmatched performance have set them apart from the competition. If you're planning on buying a weight distribution hitch, make sure you do your homework. Here's a simple way to choose a reliable hitch: read reviews. Read them all. You'll find out if any hitches have negative reviews or not.
Steadi-Flex systems are another option. These are weight distribution hitches that are easy to use and adjust for different load capacities. They are also convenient for backing up, and they are compatible with surge brakes and electric brakes. They have many positive reviews from long-time RV owners. There's nothing wrong with looking for a hitch that offers a few extra features.
A Husky 30849 round bar weight distribution hitch with sway control has a GTWR of 12,000 pounds. Its height adjustment is eight inches. It's a good choice for trucks with raised tongues or for trailers with multiple trailers. You should also consider the fact that the Husky round bar weight distribution hitch does not include a trailer ball.
When towed, a travel trailer can sway and even flip over, taking the towing vehicle with it. A weight distribution hitch with sway control is ideal to keep your trailer level and maneuvering obstacles easier. This hitch is compatible with travel trailers with a total weight of 8,000 to ten thousand pounds. It is available in two styles: a two-point or four-point system.
Equal-i-zer is another option. This hitch eliminates the hassle of adding on sway control devices. You won't be limited in backing up or turning radius with this hitch. The Equal-i-zer automatically engages sway control once weight distribution is engaged. If you're looking for a quality hitch, the Equal-i-zer hitch may be the right option for you.
The four-point trailer sway control kit is available in several sizes, depending on the weight capacity of your trailer. It uses spring bars to distribute the weight. This style is among the most effective in reducing sway. However, it is important to choose a weight distribution hitch that comes with a handle to lift the bars. Equal-i-zer makes a universal handle that's crucial for weight distribution hitches.
If you have more than 50% of your trailer's weight, you'll need a weight-distribution system. The most obvious signs include the trailer swaying or sagging. The rear of the truck may also be affected. The headlights of the truck often point upward. If you have any of these signs, it is time to get a weight-distribution hitch.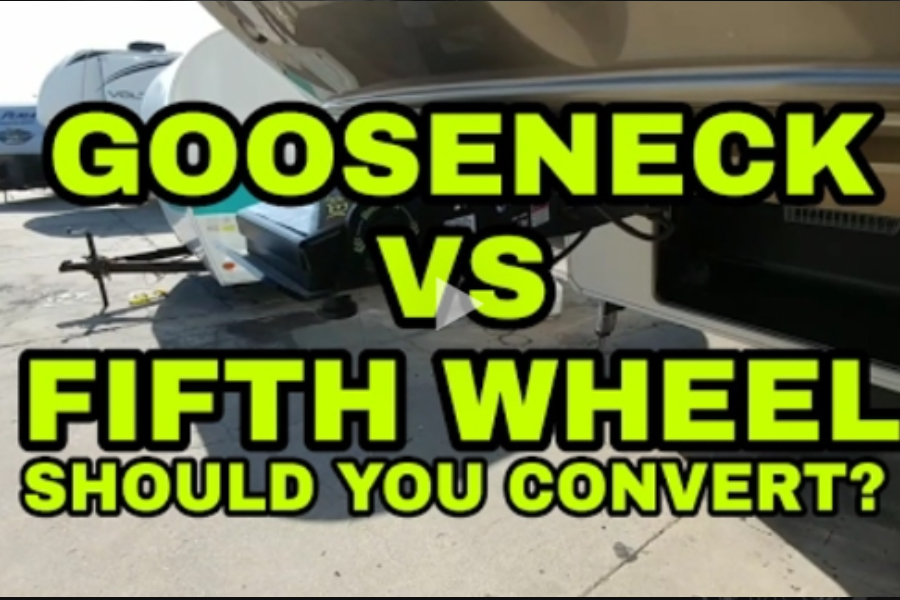 Fifth Wheels vs Goosenecks: What's the Difference?
Once you would like to pull a fifth wheel, trailer, or other equipment supporting an automobile, the hitch you select is vital. Various hitches are constructed for different goals, however, a number of them are far somewhat more versatile than some many others. Some of the very typical and favorite hitches would be the fifth wheel hitch and also the gooseneck hitch. These various hitches would be the principal thing that places fifth brakes and gooseneck trailers beside each other.
Gooseneck hitches are chunk hitches which can be put within the bed of a vehicle. These are ordinarily utilized to pull horse and industrial trailers. Fifth wheel hitches are larger hitches with hinged plates which sit at the mattress of the tow truck. All these hitches are compatible with wheels and can't be useful for different trailers.
While fifth wheel hitches can only be employed to tow fifth-wheels, goosenecks are little more… loosey-goosey. They truly are typically useful for longer manual, heavy towing towing, however they're also able to connect with a larger assortment of attachments. We are going to look farther in to the similarities and differences between both of these hitches below.
Let us locate the feasibility that'll workout for you and your requirements!
Similarities Between Fifth Wheel Hitches and Goosenecks
Even though they are frequently utilized for distinct reasons, fifth wheel hitches and gooseneck hitches share a pair of similar faculties.
For example, fifth wheel hitches and gooseneck hitches both will need to be installed to the framework of a vehicle. They have permanent structures that has to be embedded in to the vehicle. These bits can't be removed with each usage, that may be good or awful.
Moreover, both fifth wheel hitches and gooseneck hitches can only be set up in trucks. No additional vehicle could or ought to be fitted using either of those attachments. The large, level, stable surface of a vehicle bed is definitely essential with their function.
Additionally they must either sit over the primary axle of the vehicle to find the strongest base possible. This could be the most powerful & most stable portion of a vehicle, which means they truly are both installed in roughly precisely exactly the exact same site.
All these hitches may also be both simple to connect with. They sit securely in the vehicle bed and need to get endorsed in to place underneath the corresponding trailer. There is absolutely no huge installation means of additional equipment that should get in to every connection.
And both wheel hitches and gooseneck hitches can handle creating tight ends with all the vehicles that they tow. With lots of towing attachments, then it is sometimes a true challenge for your own tow vehicle to create back and turns up.
But as a result of swiveling purposes of this fifthwheel and the smooth sliding of the goose neck's ball hitch, this whole ordeal gets a lot simpler.
Both these hitches will be convenient to whoever would like to pay lots of weight at the simplest method possible. However, they all have their own benefits and drawbacks also, which might influence your final decision when choosing the best one for your requirements.
Continue reading for a break down of that which generates fifth wheel hitches and gooseneck hitches not the same as eachother.
Advantages and Disadvantages of Fifth Wheel Hitches
Experts:
Different weight classes readily available, which range from 15,000 to 26,000 pounds.
Multiple locks and security mechanisms Builtin
Smooth journey, using discretionary developments to lessen street jolt
Frequently come as well as the purchase price of a secondhand wheel
Cons:
Hitches are difficult to eliminate from the vehicle mattress
These may simply be utilized to link with wheels
Fifth wheel hitches are perfectly suitable for their principal purpose, that will be pulling a fifth wheel ! A goose neck hitch may be properly used to precisely exactly the exact identical purpose, nevertheless the fifthwheel hitch is made for your own job. It's immediately at the name afterall.
Consequently, if the sole real reason you want a hitch set up on your vehicle is to pull on a fifth wheel, then I would recommend just keeping a fifthwheel hitch. But if you'd like to pull an assortment of unique trailers and vehicles supporting precisely exactly the exact identical truck, then you might choose to check in the goose neck hitch alternatively.
Advantages and Disadvantages of Gooseneck Hitches
Experts:
They're small and discreet additions
Some models may be turned or removed to develop a smooth truck-bed capable of transporting 30,000 pounds.
Could be used with many attachments which may link to a ball hitch
Cons:
All these hitches are somewhat less common and also have to be installed
Can not Put on other Kinds of non-ball hitches with no adapter
Gooseneck hitches would be the smartest choice if you should be seeking to tow many different different attachments that are heavy. They could manage a great deal of weight and therefore so are simpler to change between different kinds of trailers you may love to tow.
Nevertheless they have constraints, and frequently desire adapters to attach with different technical hook ups.