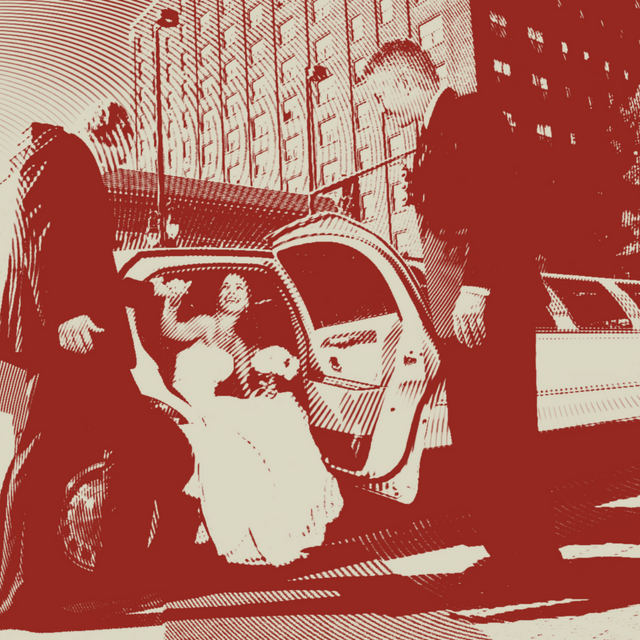 Wedding cars are not your usual vehicle. For one thing, the car embodies your individuality while also conveying the wedding motif. It's also an opportunity to arrive at your wedding in luxury and comfort. This article aims to provide you with tips and advice to help you find the best car rental firm in Singapore for your wedding day.
7 Considerations to Make Before Choosing a Firm
Renting a car for your wedding might be costly. It might be more expensive if you don't know the ins and outs of renting cars. It simply implies that couples should know what they require before contacting any wedding car rental service in Singapore.
#1 Purpose
It is critical to determine your 'needs' and 'wants' from wedding car rental firms in Singapore. Some couples use wedding car rentals to aid with commuting logistics before and on the big day. Others prefer to use their rental car after the ceremony and drive in elegance to their staycation hotels, only to return it a day or two later.
#2 Rental Duration
Establishing your purpose for renting the car lets you determine the duration of your rental.
Some luxury car rental firms in Singapore offer a wedding package that charges per hour of rental for various automobiles. Others may have a rental period of a few days. The longer the rental period, the more cost-effective it is to hire the car, whether parked or moving.
#3 Car Preference
It is the BEST method to test drive a car they have been eyeing for a long time for some auto enthusiasts. Find out what vehicles are available at a luxury car rental firm in Singapore by visiting their website. You can also speak with one of their representatives and ask for an up-to-date car catalogue and rental prices.
#4 Theme / Aesthetic
Your wedding theme has the most significant influence on the wedding car you choose from the rental firm in Singapore. Rustic and stylish to exquisite and refined—you name it. Check with the firm if they will let you customise the car yourself or if they offer and charge for decorations.
#5 Chauffeur Service
Most recommend hiring a chauffeur for your wedding. You may need someone to focus on driving while you sit back, relax, and enjoy driving from one location to another. However, some couples prefer that a family member is the one driving the car on the big day. Most wedding car rental firms in Singapore readily provide chauffeur services. Let the sales clerk know if you need one.
#6 Number of Units
Determine whether you would opt for a single car or many cars for your entourage. Ensure that every car complements one another and that the others do not dominate the primary wedding car. The sales agent at your luxury car rental firm in Singapore can help you coordinate your rental vehicles for the big day.
#7 Budget
It's critical to be clear about your budget with your partner and with the sales representative of the wedding car rental firm in Singapore. Some rental firms charge anywhere between $200 and $400 for a standard saloon car for two days. Other firms can charge between $350 and $700 for a 5-hour or 10-hour rental if you include a chauffeur on your rental contract.
#8 Organise Ahead of Time
If you want to get a specific brand or model, it is best to coordinate with a wedding car rental firm in Singapore ahead of time. Conduct your research and get the right car for your wedding day. Most recommend looking around to reserve your wedding car at least three months before your big day.
11 Questions to Ask the Wedding Car Rental Firm
Anyone can easily get lost in the moment because of excitement, joy or thrill. You might find yourself signing the contract for your wedding car rental at the Singapore firm and regret it on the day. Couples should ask themselves and the rental firm agent the following questions to avoid such issues:
– What automobile model is suited for the theme and style of your wedding?
– Is there a less expensive option than your initial choice?
– How many hours will the drive be? Is there a way you can cut time?
– How much will it be if you stay longer than the agreed-upon time?
– Will they charge you for taking multiple trips? How much will it cost?
– Is the car exclusively for the use of the bride and groom?
– Will the rental firm supply the decorations? What do they charge for that?
– Does the wedding car rental firm in Singapore enable customers to check and view the vehicle?
– Do the rental rates fluctuate on holidays and weekends?
– How soon do you need to make a reservation and pay a deposit?
– What payment methods does the rental firm accept?
It is crucial to determine the answers to these questions to ensure you get the service you desire. Moreover, most wedding car rental firms in Singapore often provide the following services:
– Car rental for half or the whole day.
– An additional hour the night before the agreed date for decorations.
– Includes a chauffeur for each car you rent.
It is also crucial to ask your agent for the additional decoration costs for your half-day service. Furthermore, ensure that you are clear about the cost of the following hours you might incur. Most luxury car rental firms in Singapore ask for a down payment.
Rent from a Trustworthy Firm
Are you looking for one of the best car rental services in Singapore? Come to Cycle & Carriage for their MyCarriage service.
Cycle & Carriage Leasing seeks to provide various services to fulfil the needs of its customers. Their launch of myCarriage strives to give you a smooth and uncomplicated rental experience from beginning to end. They provide daily, short- and long-term automobile rentals and wedding car hire specials. You can also come to them for daily car rental services for your Singapore vacation. Visit their website for additional information.